Tombola @ Harrogate Hospital
One of our fundraising members, Beryl Wood, is holding a tombola at the local hospital on Thursday 6th October 2016. This stall will not only be an opportunity to raise money, it is an opportunity for the Society to raise awareness of the ECLO (Eye Clinic Liaison Officer) service that we provide at the hospital and Mowbray Square Clinic. The ECLO service is vitally important in supporting people who are experiencing sight loss, it aims to signpost, refer, advice and support patients and their families. We wish Beryl and her helpers lots of success!
Craft stall @ Harrogate Hospital
This is Beryl's second opportunity to raise funds for the Society. All the fabulous products that the members have made will be for sale at Harrogate Hospital in November. The date is to be confirmed.
Doric Masonic Lodge
Thank you so much to the Doric Masonic Lodge, who have very kindly donated the proceeds of a raffle they had at a recent meeting. We are very grateful to you for your kind donation of £130!
Rhythms & Blooms – Yorke House, Dacre Banks
On Sunday 17th July, 1.30pm to 4.30pm. Pat & Tony Hutchinson kindly open their gardens to raise money for us.
Visitors enjoy relaxing music from Bob Mason's Swingtime Jazz Group and the tranquil garden setting.  As well as tea and homemade cakes, plant and tombola stalls.
£856.35 was raised this year many thanks to all those who supported and attended our event.
We would like to thank Mr & Mrs Hutchinson for their continued support of our charity.
Click here for link to Yorke House.
 **********************************************
Wesley Chapel and Dene Park coffee shop and table top sales-
Thank You, Jenny Perkins and her marvelous team of helpers for all the hard work you put in! Over £600 was raised!
*************************************************
Afternoon Tea at the Cedar Court Hotel –
Thank you Beryl Wood and friends for all your hard work. A very lovely tea it was too. £1066 was raised!
London Marathon Runners! 
We are extremely lucky and honored to have had two fantastic ladies, separately, running the London Marathon for us this year! 
Karen Kidd explains below why she ran to raise money for us at HDSB and Prostate Cancer.
Story
 Thanks for taking the time to visit my JustGiving page.
I have chosen 2 charities, prostate cancer UK in memory of my darling Dad and the Harrogate & District Society for the Blind which is a lifeline to my mum who lost her sight to macular disease and is registered blind. My parents have been a huge inspiration to me, always encouraging and supporting me in everything I do. They passed on their sporting genes to me – mum being an athlete and gymnast and dad being an ice hockey and squash player — so what better way to do something in return than take part in the biggest physical challenge of my life. I would like to raise equal amounts for both. Thank you! Karen xx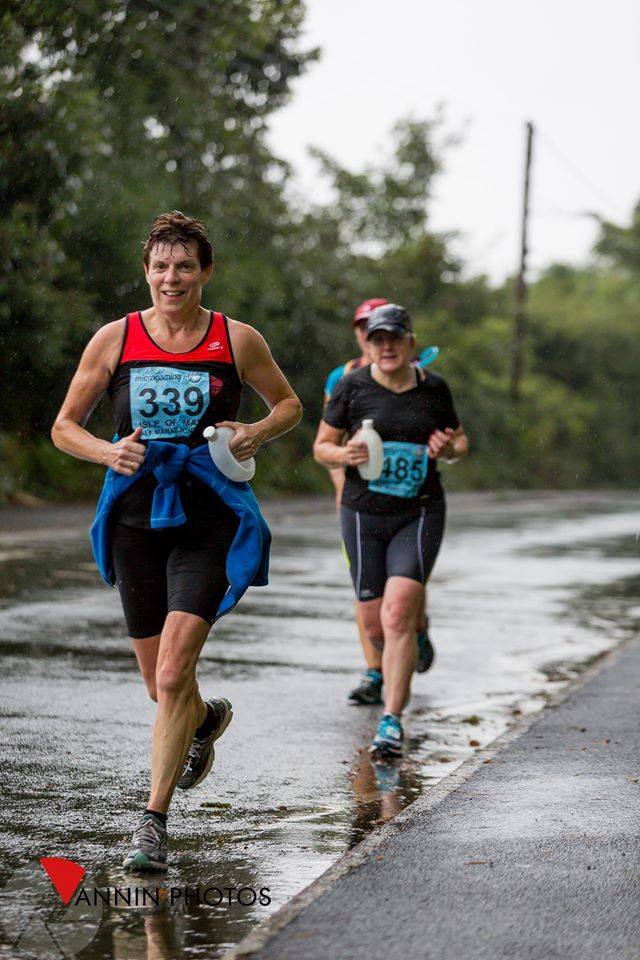 Well done Karen and many thanks from all your supporters at HDSB.
Charlotte Mortimer explains below why she was running the Marathon for us at HDSB.
Story
 So here goes it's the big one! In less than 8 weeks I am going to attempt to run a marathon.
I would like to raise money to help this local charity, as it supports so many visually impaired and blind people in and around Harrogate. My mum is registered blind and this charity has helped her in many ways. She is a volunteer at the centre. Telephone befriending is a way in which she helps support others and regularly rings people who might be lonely or restricted because of their sight. I know they look forward to the phone calls and it is vital that this service continues.
 Harrogate and District Society for the Blind only exists because of these volunteers and such caring people. Sadly in November we lost a very special friend, Pauline Fisher who worked for this fantastic charity. For anyone who knew Pauline, you could not meet a more kind, warm and charitable character who made everybody feel good. I know the charity will miss her dearly and so I would also like to run this marathon for her. It would have been her birthday on the day of the London Marathon so this one is for you Aunty Pxxxx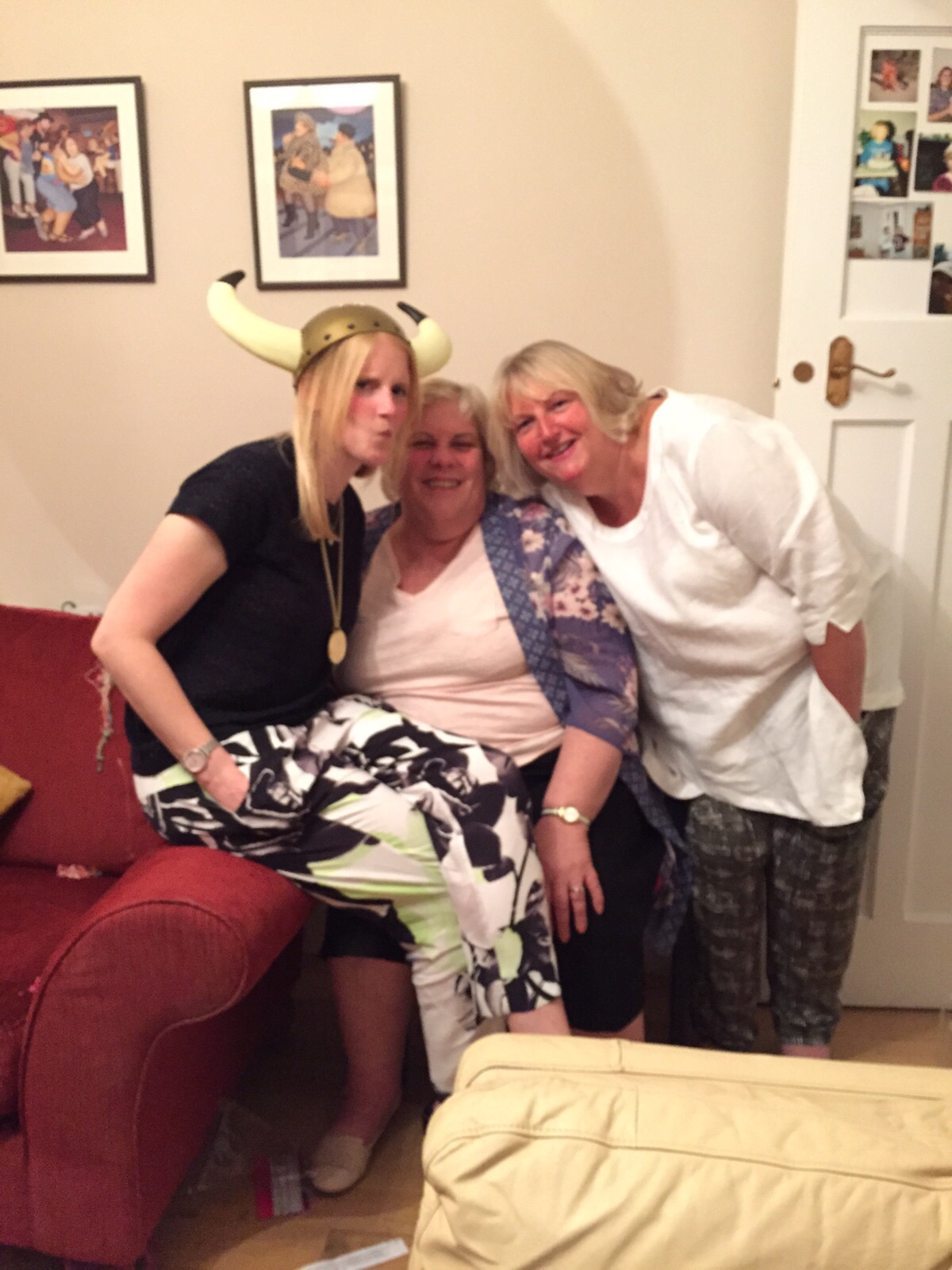 We are so proud of you Charlotte, and Pauline would be too! from all your friends at HDSB.
 Nidderdale Walk
Steve Cobb is taking on the Nidderdale Walk on Saturday 7th May to raise funds for us here at HDSB. Steve is a volunteer in our pottery class and our walking group. We are very grateful to you Steve, since I know that by the time you have completed the walk; you will actually have done it 3 times this past couple of weeks! Good luck Steve! The sponsor sheet is in the office for those who would like to support Steve.
HDSB Annual Coffee Morning –  Vision Support Centre, 23 East Parade
Tuesday 17th May 2016 -10am til 12pm
Stalls include: Cakes, Crafts, Raffle, Vision Aids, Cards, Knitting, Pottery etc
Dear Budding Bakers,
Any donations of delicious cakes, biscuits, tray bakes, scones, flapjack etc… Would be very gratefully received.
Thank you for your support
Tanya and the Vision Support Team!